Known in the Dallas area for his sweet jumper on the basketball court and runs his own bible-based basketball camps.
D-MAC and former Michigan Hoops star Daniel Horton checking out
2011 Football season opener for the Wolverines. Horton played for Michigan from 2002 to 2006.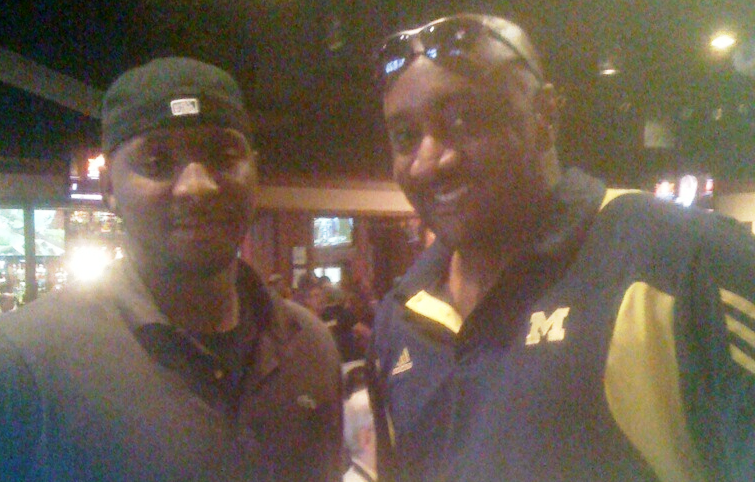 D-MAC HOOPS CAMP
Private or group lessons available
Information call (214) 478-7632
D-MAC's 9-year-old son, J-MAC, demonstrating skills taught at hoops camp!
Stonebridge United Methodist Church
Multipurpose Facility
1800 Stonebridge Drive
McKinney, TX 75070